Garg Aviation's Private Pilot Licence course for enthusiasts, recreational pilots, or personal aircraft owners.

Completion leads to Private Pilot Licence and potential for commercial pilot career.

Comprehensive training from a reputable Private Pilot License training school.

Fulfill the Private Pilot License requirements in India and start your journey.

Learn essential skills and knowledge through hands-on and theoretical training.

Obtain your Private Pilot License and unlock potential career opportunities.
Key Features
Explore the world of aviation with our Private Pilot License course, designed to meet the private pilot license requirements in India. Gain the skills, knowledge, and experience needed to obtain your license and embark on a fulfilling journey in the skies.
Eligibility

Licence & Privileges

Career Opportunities

FAQ
Embark on your aviation journey with our Private Pilot License program, tailored to meet the private pilot license eligibility criteria. Learn the necessary skills and fulfill the requirements to obtain your license and soar through the skies.
Section E, Schedule II of the Aircraft Rules lays down the requirements a candidate must meet in order to be eligible for issue of a Private Pilot License, excerpts of which are as follows:
Requirements for issue of license– An applicant for Private Pilot´s Licence shall satisfy the following requirements:
1. Age
You shall not be less than seventeen years of age for the issue of PPL although you can obtain an SPL at 16 years of age and start your flying.
2. Educational Qualification
You shall have passed Class Ten or equivalent Examination from a recognised Board.
3. Medical Fitness
You shall have to undergo a Class II medical from a DGCA approved doctor and establish your fitness.
4. Knowledge
You shall have to pass a written examination in Composite (One examination comprising subjects of Air Navigation, Aviation Meteorology and Air Regulation), Aircraft Technical General and Technical Specific (For the type of airplane intended to be flown) as per the syllabus prescribed by the Director–General.
5. Experience
You shall have to complete at a DGCA approved flying training academy, flying training on an airplane of not less than forty hours of flight time which shall include–
(i) Not less than twenty hours of solo flight time;
(ii) Not less than five hours of cross-country flight time in accordance with para 5(b) of Section A as the sole occupant of an aeroplane including a flight of not less than one hundred and fifty nautical miles in the course of which full stop landings at two different aerodromes shall have been made;
(iii) Not less than ten hours of solo flight time completed within a period of twelve months immediately preceding the date of application for the issue of license;
Discover the world of aviation at our esteemed Private Pilot License training school. Unlock the knowledge, expertise, and privileges that come with obtaining a private pilot license, opening up a realm of exciting opportunities in the skies.
1. Privileges
Subject to the validity of endorsements and ratings in the license and compliance with the relevant provisions of Rules 39-B, 39-C and 42, the privileges of the holder of a Private Pilot's License shall be to act, but not for remuneration, as Pilot-on-command or as Co-pilot of any airplane which is entered in the Aircraft Rating of his license and carry passengers therein :
(a) No flight is undertaken for hire or remuneration of any kind, whatsoever;
(b) The passengers are carried by night only when the holder of license is in possession of a valid night rating and has carried out not less than five take-offs and five landings by night as Pilot-in- command within a period of six months immediately preceding the date of intended flight;
(c) No flight shall be undertaken under the Instrument Flight Rules without being in possession of a valid Instrument Rating. NOTE: Although the minimum flight time for issue of PPL is 40 hrs but invariably almost all students require about 60 hrs of training before they are proficient for the issue of PPL.
There are sectors like Airports, Pilot Training Centres , Airlines, Aviation Industry, Flying clubs, Security services, Flying academies, Military and paramilitary services etc., where they can play an active role in making their career shine.
1. Can I get CPL after PPL?
Student Pilot License (SPL) and Private Pilot License (PPL) are intermediate stages before you finally attain Commercial Pilot License (CPL). Although it's your own personal choice to get a PPL issued after you complete the qualification for the same or you may choose to continue flying on SPL for pursuing CPL.
2. What can I do with PPL?
A PPL for airplanes will allow you to act as pilot in command (PIC) in non-commercial operations on airplanes or touring motor gliders (TMGs).
3. Is it worth getting your PPL?
A pilot license never expires, and obtaining one is without a doubt a wonderful investment to make in yourself. A private pilot license can allow you the freedom to take weekend getaways, and also provide you with the necessary foundation that you need for a future career in aviation!
4. What aircraft can I fly with a PPL?
Technically, a PPL holder can fly virtually any type of aircraft out there, given they have the proper ratings and certifications to do so. PPL holders can pilot single-engine aircraft, which include popular airplanes such as the Cessna 172 Skyhawk.
Private Pilot License Course Overview
Private Pilot License Course Summary
STAGE 1
Registration and Enrollment
2 Days
STAGE 2
Ground School
1 Month
STAGE 3
Flight Training
3 Months
STAGE 4
License Endorsement
3 Weeks
Private Pilot License Detailed Course Description
Stage 1: Registration and Enrollment

Duration: 2 Days

Begin your journey towards a Private Pilot License in India by completing the registration and enrollment process. Familiarize yourself with the requirements and guidelines of the course, ensuring your eligibility to embark on this exciting aviation adventure.

Stage 2: Ground School

Duration: 1 Month

In the comprehensive Ground School stage of the private pilot license course, delve into theoretical knowledge and practical aspects of aviation. Learn from experienced instructors at our renowned private pilot license training school, gaining a solid foundation in aviation principles and regulations.

Stage 3: Flight Training

Duration: 3 Months

Experience the thrill of flight as you progress through the Flight Training stage. Under the guidance of certified flight instructors, develop essential skills and confidence in the cockpit. Take to the skies and hone your abilities in navigation, maneuvers, and emergency procedures, preparing for the private pilot license examination.

Stage 4: Submission and License Endorsement

Duration: 3 Weeks

As you near the culmination of your training, focus on the submission and license endorsement stage. Ensure all necessary documentation is prepared and submitted accurately, meeting the private pilot license requirements in India. Collaborate with our team to streamline the process and finalize your journey towards obtaining your private pilot license.
Why Choose Garg Aviations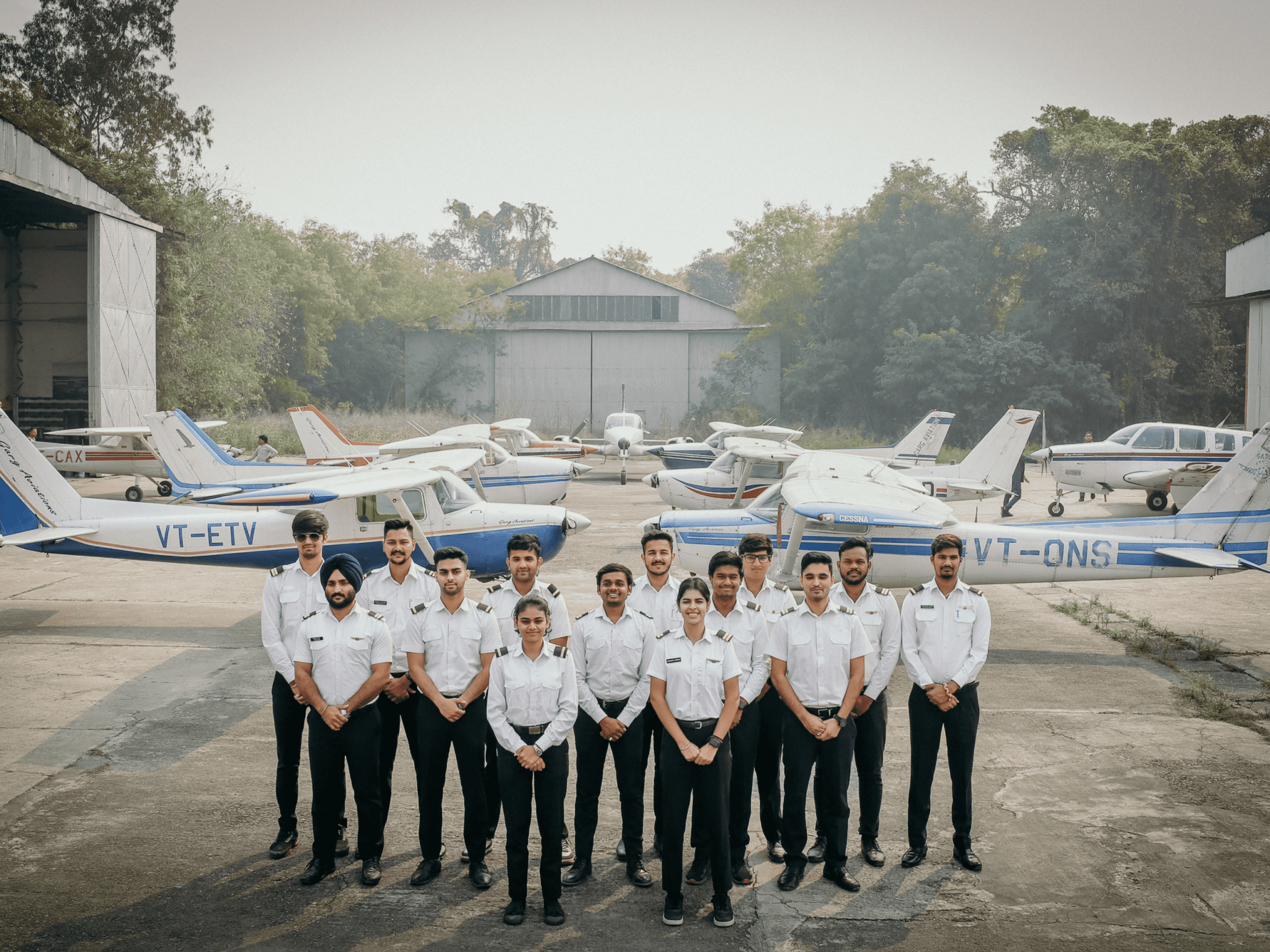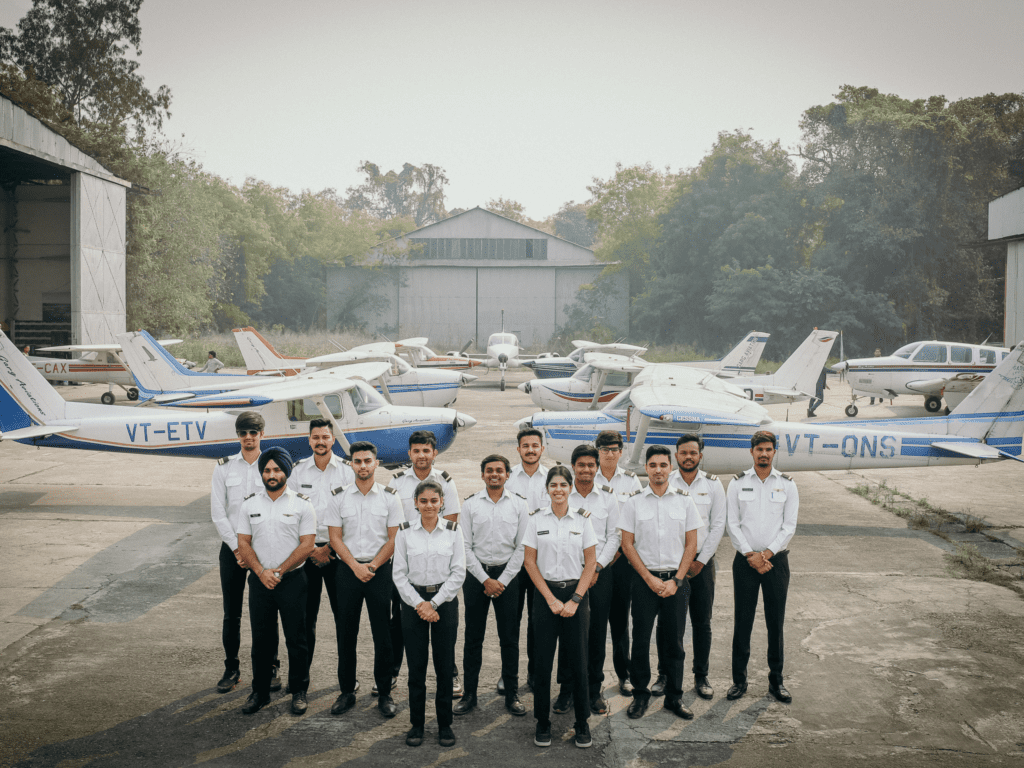 Fly solo, passengers, or cargo (non-compensated).
Indian private pilot license requirements: Age 17+, SPL holder, pass exams.
Private pilot license: Equivalent to a driver's license.
Fly privately with non-commercial passengers.
Ideal for aviation enthusiasts and hobby flying.
Adventure flying and more opportunities await.
Transform Dreams into Reality Today